Welcome to Poems, Prayers & Promises,
where fans and friends of the late John Denver
gather to chat, post messages, share poems,
stories, photos, web pages and daily life.
---
CLUB MESSAGE BOARD:
Our main message board is at Yahoo Groups.
This is where we communicate.
Come join us and make some new friends!
For fully functional club membership:

Click to join PoemsPrayersandPromises
Or simply subscribe to the PPP group messages by E-mail:
(this selection limits membership to E-mail message board participation only,
and does not allow access to group photos, links, files, polls, etc.)

This is the original Club founded April 15, 2000 by
Beth Swanton-King
Contacts:
Club Founder Beth Swanton-King
Co-founder Pauletti
Moderator, Michele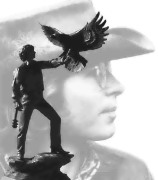 Total number of visitors to date is
This page was last updated on 01/05/2011 10:56 AM